About This Site
This website "まめぶろ" aims to provide sites that provide useful information for both Japanese and overseas people in Japan.
For example, when I am traveling to Japan from abroad, when I study Japanese things, I make this site to be useful. Also, when I am in trouble in Japan, I want to convey necessary information and Japanese culture etc.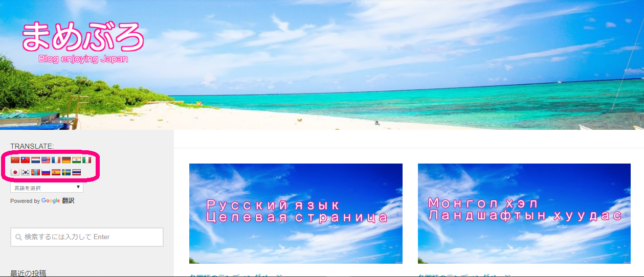 I will briefly introduce how to use this site.
The above picture is the image of TOP of this site as seen on the screen of the personal computer, there is a national flag on the left side.If you click on that flag, you can use "google translation" to convert the characters of this site to the language of each country. Once you have decided your language, you can use this language to browse this site on all pages.
The picture below is the site TOP screen of the smartphone.
Please choose the language from the flag with the same as the screen of the personal computer.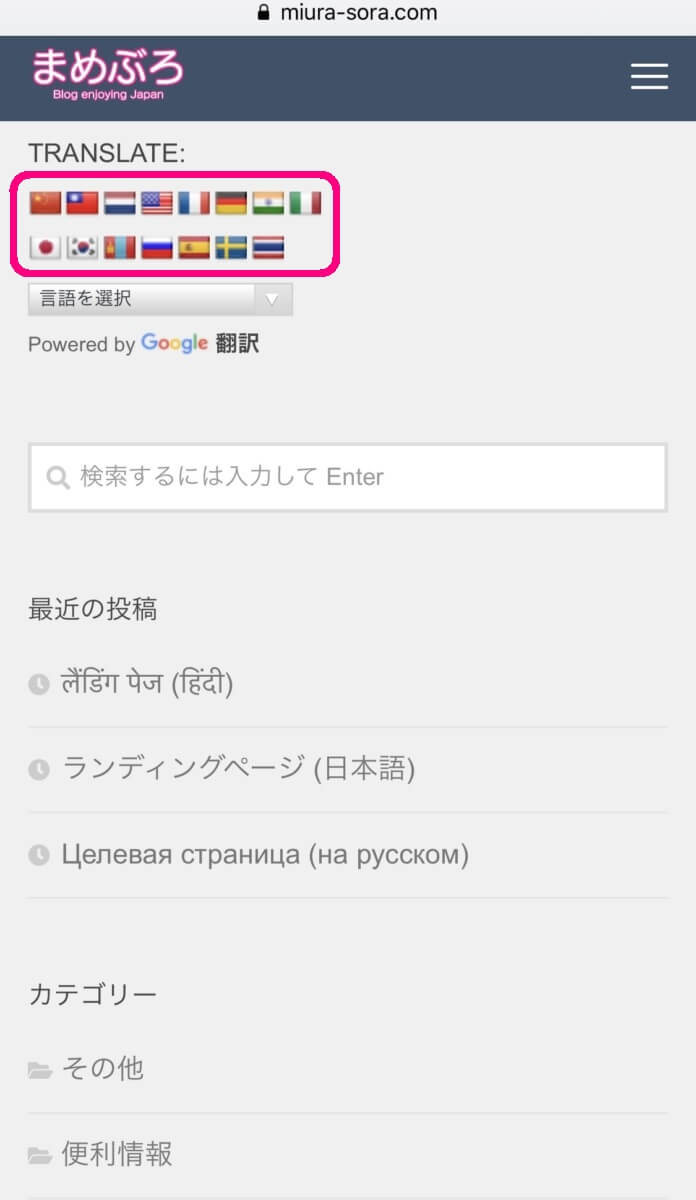 First of all,please convert it into easy-to-read languages and then visit this site.
Since all the original letters and sentences are written in Japanese, there may be portions that are not correctly expressed when translating / converting. For details on google translation, please clickhere.
Next, I will introduce about "logo" of this site.
The following pink characters are written in Japanese hiragana and the name of this site is "Ma-me · Buburo". (Pronunciation: mameburo)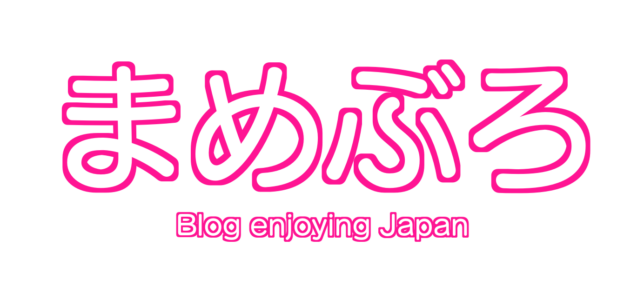 Landing page of each language
Below, the contents of the link destination are all the same. This page translated this "landing page" into the language of each country.
Japanese landing page (日本語ページ) :
https://miura-sora.com/landing_page_jp/
※It is based on the language code [ISO 639-1].